What We Do
We create experiences that transform brands, grow businesses and make people's lives better.
Marketing Strategy
You don't need a website.
You need more leads, more customers, more revenue. A pretty website is one thing, but a marketing strategy with a clear objective is another. Which of the two do you think gets you results?
We'll work closely with you to figure out your why, discover exactly what it is you want, and formulate a marketing strategy that gets you the results you need, for the long term.
Website Design & Brand Development
We're not just trying to make you look good.
We're trying to make you more money, while looking good doing it. Our custom website designs are crafted for conversions, for leads, for results.
We've built our business on top of getting our clients results through beautiful design. We'll partner with you to take those big ideas in your head and translate them into innovative digital experiences that actually work.
Custom WordPress Websites
Make your big ideas come to life on the web!
We'll take everything we've planned and designed to create a living, breathing, digital masterpiece. We will build your custom website using the WordPress Content Management System—which means you can easily update your website, and make the changes you need at any time, without needing us to help you.
Sit back, relax, and let us take care of the heavy lifting.
Create Online Courses
Earn money selling your expertise as an online course.
The eLearning market is a multi-billion dollar industry. We have tremendous experience, and have achieved even more amazing results from creating and promoting profitable online courses.
Let us help you create your first online course, or improve your existing lineup of courses.
Social Media Marketing
We know how to build an audience.
Using our expertise in growing large, engaged audiences on social media, we can give you a step-by-step action plan for growing your email subscribers, social media followers and what to do to keep them engaged and coming back for more of what you have to offer.
Consulting
One hour with us can save you thousands of dollars.
We'll assess your business needs, and formulate an action plan for you so you can confidently move forward with solutions to your most pressing marketing problems.
Custom WordPress Websites.
We plan, design and build websites that not only look amazing—but are crafted to get you more leads, more customers and more revenue.
Online Marketing Strategy.
We can assess your needs, outline opportunities and prescribe specific actions for lead generation, audience growth, engagement, and long-term online marketing & social media success.
Brand Design.
Going from research to a brand idea, we can support you with specialized services, such as brand architecture, custom logo design, and brand strategy.
Create Online Courses.
We know a thing or two about building and promoting profitable online courses that generate serious revenue for your business.
We'll discuss strategy, clarify questions and outline next steps.
01
We'll focus on the creative aspect of your project.
02
We'll implement our strategy and design in your very own living, breathing, custom WordPress website.
03
Getting your website live is just the beginning! There are a whole array of things that can go wrong when you launch your creation into the wild. We've been through it all ten times over, so we know what to expect, and we'll make sure you don't have to worry about it.
04
Do you think we'd just send your masterpiece off into the World Wide Web and leave you hanging? Who you do you think we are? We'll follow up with you, provide a website care plan, and ensure all of your hard work and results don't fizzle out.
05
All
Design
Web
Mobile
Marketing Strategy
Our Team.
We are a small team of creative and logical; fun and serious; playful and professional people led by Brad Hussey.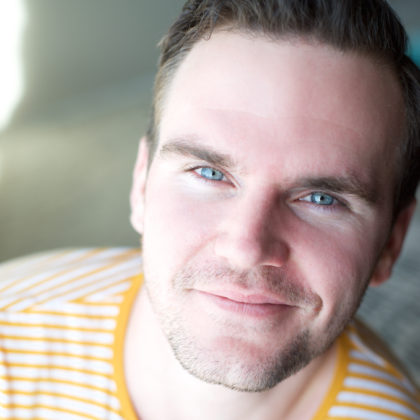 Brad Hussey
Founder & Creative Director
We take the time to meticulously examine our clients' business goals and to take the right decisions.
New Business Request
Interested in working with us? We'd love to get to know you and your project.